All About Our Staff...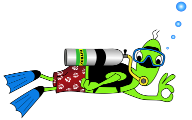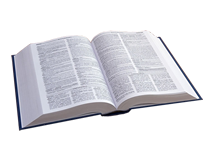 Primary Tagline

Our Dive Trips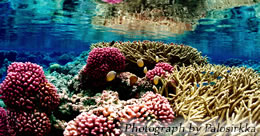 We offer the best dive trips on the island. Our local reef dives and our dive trips to the atolls are lead by the best divemasters on the island. They are committed to showing you the beauty down under. Plus, they are a whole lot of fun! Check out our dive trips here!
Ecologic Adventures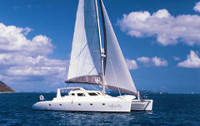 Visit our Ecologic Adventures web site for the best in sailing catamaran charters on Roatan, Honduras. Whether you want to charter by the day or by the week, we can accommodate you. Our 50 foot live aboard catamarans are simply beautiful!
About Us at Ecologic Divers...
The best dive staff on Ambergris Caye...
Without a shadow of a doubt, we have the best staff on Ambergris Caye dedicated to providing you the finest diving and sailing experience available. Our boat captains are licensed by the Belize Port Authority, and our divemasters and instructors are PADI certified. They are relaxed, fun loving people who will make your trip with us even more memorable.
Kendall "Beav" Beymer -- Owner, PADI Advanced Open Water Diver

Kendall has joined forces with the family, and now leads the operations of Ecologic Divers on Ambergris Caye, Belize, and Ecologic Adventures, our catamaran chartering company on Roatan, Honduras. He brings 20 years of experience operating and developing hotels in the U.S., and a passion for diving and sailing.

Germain Tillett -- Dive Shop Manager

Germain was born in Orange Walk, and moved to San Pedro in the year 2000. He fell in love with the people, the pristine beaches and the amazing barrier reef, and made this his home. He has been working at Ecologic Divers for the past seven years, and has recently been promoted to the position of Dive Shop Manager.

Catherine "Cat" Demdam -- Assistant Shop Manager

Cat found her way to Belize from the Philippines. She has mountains of experience dealing with high pressure situations in the U.S. Navy, and uses those skills to help Ecologic run smoothly and safely. She brings a passion for people and love of tourism to the dock. Her ever smiling face is always a welcome greeting.

Charles "Charlie" Mejia -- Divemaster, Catamaran Captain

Charlie is a life long resident of San Pedro. He has worked at Ecologic for a number of years, and has thousands of dives under his belt. His knowledge of the reefs and atolls of Belize is simply amazing which certainly comes in handy when skippering our catamarans.

Hubert "Shorty" Logan -- Divemaster, Catmaran Captain

Shorty was born and raised in Belize City. He is one of the old timers at Ecologic with years of experience diving the barrier reef and atolls. He recently became a catamaran captain, and along with his wife Kimberlyn, they are catamaran team "Logan".

Gregory "Tun" Canelo -- Divemaster, Boat Captain

Greg is a native of Belize growing up in Punta Gorda in the Toledo District in southern Belize. Always happy and smiling, he is a joy to have on our dock. He recently received his PADI Divemaster certification. Greg also works as the crew on our catamaran sails.

Kimberlyn "Kim" Logan -- Catamaran Charter Chef and Crew

Kimberlyn is from Corozal, Belize. She has experience working in the finest hotels including one ranked #1 in the Caribbean for two years. She has an eye for detail, and her exceptional menu and food preparation abilities are great additions to our charter team's outstanding capabilities.