Vacation Resort Packages...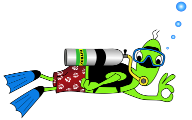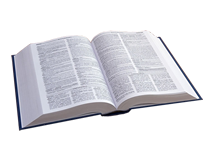 Primary Tagline

Our Dive Trips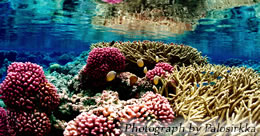 We offer the best dive trips on the island. Our local reef dives and our dive trips to the atolls are lead by the best divemasters on the island. They are committed to showing you the beauty down under. Plus, they are a whole lot of fun! Check out our dive trips here!
Ecologic Adventures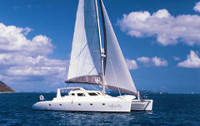 Visit our Ecologic Adventures web site for the best in sailing catamaran charters on Roatan, Honduras. Whether you want to charter by the day or by the week, we can accommodate you. Our 50 foot live aboard catamarans are simply beautiful!
Ambergris Caye Resorts
Ecologic Divers works with a number of local resorts to accommodate your specific requirements -- rooms or suites, number of bedrooms, location and price. We can put together a vacation package that includes diving, fishing, mainland trips or anyother activity outlined on our web site. Call us to begin planning your Ambergris Caye, Belize vacation. Call Ecologic Divers today at 011-501-226-4118 or 1-800-244-7774!
The Phoenix Resort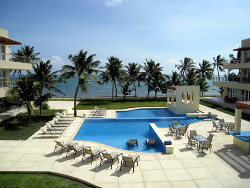 Welcome to The Phoenix, a modern and luxurious beachfront resort found on Ambergris Caye, Belize, and in the charming town of San Pedro.
The Phoenix features 30 beautifully-finished and spacious condominium suites, gourmet food served at on-site restaurant Red Ginger, the services of Sol Spa, San Pedro's original and most popular day spa, a beautiful main pool and separate lap pool, a pool bar, the island's only on-site fitness center, and the perfect location beachfront in the heart of San Pedro, the social center of Ambergris Caye. The Phoenix now also offers complimentary use of iPads, Kindles, and Wiis to guests, based upon availability.
Visit the Phoenix Resort web site at www.thephoenixbelize.com!
Xanadu Island Resort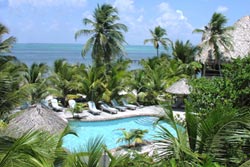 Looking for an island getaway that will rejuvenate your mind, body and soul? Then look no further. Xanadu Island Resort lies hidden on an inviting palm lined beach, overlooking the Caribbean and the Barrier Reef. Just a short walk to San Pedro Town, Xanadu Island Resort is close enough to enjoy the restaurants and other amenities of town, yet far enough from the hustle and bustle to be quiet and relaxed. All 18 of our luxurious condominium suites offer fully equipped kitchens, living/dining areas, and your choice of Studio, Loft, 1, 2 or 3 bedrooms.
Visit the Xanadu Island web site at www.xanaduresort-belize.com!
Mayan Princess Hotel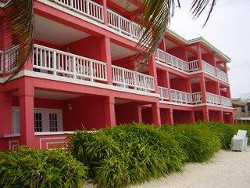 The Mayan Princess Hotel is situated on a white sand beach in the middle of San Pedro, an enchanting little town on Ambergris Caye. You can watch the sunrise from your beachfront balcony or while away an evening gazing at the moon-illuminated barrier reef. Take advantage of complimentary hammocks and beach lounge chairs and soak up the paradisiacal surroundings.
For those looking for some peace and quiet, there is always time to relax at Mayan Princess. Think long walks on the beach, moonlight dinners and romantic dips in the sea. No other hotel in Ambergris Caye offer quite the same atmosphere or friendly service as Mayan Princess Hotel.
Your search for hotels in San Pedro Belize ends here: Mayan Princess is the choice for you!
Visit the Mayan Princess Hotel web site at www.mayanprincesshotel.com!