Welcome to Ecologic Divers!
We are the premier PADI dive center on Ambergris Caye, Belize.
Header Content Region
Insert text, image or banner ads here, or just delete this text and leave this area blank!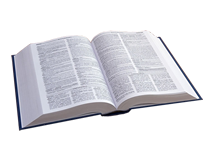 Primary Tagline

Our Dive Trips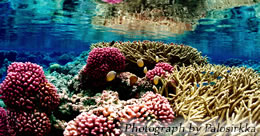 We offer the best dive trips on the island. Our local reef dives and our dive trips to the atolls are lead by the best divemasters on the island. They are committed to showing you the beauty down under. Plus, they are a whole lot of fun! Check out our dive trips here!
Ecologic Adventures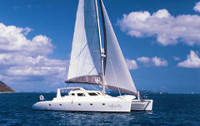 Visit our Ecologic Adventures web site for the best in sailing catamaran charters on Roatan, Honduras. Whether you want to charter by the day or by the week, we can accommodate you. Our 50 foot live aboard catamarans are simply beautiful!
Welcome to Ecologic Divers!
Your Valet Diving Specialist on Ambergris Caye!
Ecologic Divers is a premier PADI Five Star Dive Center located in San Pedro, Ambergris Caye, Belize. Our PADI Divemasters and Dive Instructors are helpful, courteous, professional and also a lot of fun.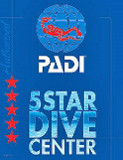 Our Valet Diving Experience allows you and your group to be free of the worry and hassle of dealing with your gear during your vacation.  Bring your gear to us, show us you know how to set it up, and then not have to deal with it again for the remainder of your visit. We will change your tanks, make any needed weights adjustments, and have your gear on the boat ready for your next dive. At the end of your day's diving we will rinse and store your gear. The next day your gear will be set up and loaded on the boat ready to go.
On the boat before each dive, you will be given a thorough dive site briefing. For your safety, our dive groups are small, a maximum of six divers per divemaster. After the dive, you will be given a hot eucalyptus scented hand towel to wash off the salt water. Upon returning to our dock between dives, you will be treated to fresh fruit, snacks, and beverages.
We are committed to making your diving entertaining, exciting,and most importantly, a memorable and safe experience. Check us out on Trip Advisor and see what our guests are saying about us. You will see that we have happy, satisfied divers and guests!
Upcoming Trip Status Report
Our Upcoming Trip Status Report is updated continuously, so check back often, especially the evening before your trip or after 7:30 the morning of your trip. If you want to cancel a reservation, please do so by 2:00 PM on the day prior to your trip.
Please time your arrival on our dock to be one half hour before the trip time. We always look at the weather on the day of the trip in order to judge whether a trip is safe for our guests.
| | | | | |
| --- | --- | --- | --- | --- |
| Date | Time | Trip Name | Status | Trip Notes |
| Tuesday, January 23 | 9:00 AM | Local Reef Two Tank Dives | Confirmed | Space Available |
Unconfirmed status means that we currently do not have enough guests to conduct the trip, but we are still working to book enough guests to confirm.
Cancelled means that we either did not find enough guests to conduct the trip, or the trip was cancelled because of inclement weather or other unforseen circumstances.
Confirmed means the trip will occur as scheduled barring inclement weather or other unforseen circumstances.
Our Recently Certified Divers
As of January 1, 2017, Ecologic Divers has certified 2,161 divers!
Mario S.
San Francisco, California USA
Open Water Diver
January 04, 2018
Kip L.
Maple Plain, Minnesota USA
Open Water Diver
January 03, 2018
Cameron L.
Maple Plain, Minnesota USA
Open Water Diver
January 03, 2018
Christina M.
Brooklyn, New York USA
Open Water Diver
January 02, 2018
Christy Y.
Iver, Buckinghamshire England
Open Water Diver
December 24, 2017
Matt W.
Iver, Buckinghamshire England
Advanced Open Water Diver
December 24, 2017
Eric M.
New York, New York USA
Advanced Open Water Diver
December 03, 2017
Bradley D.
Valparaiso, Indiana USA
Open Water Diver
November 29, 2017
Shelagh S.
Prince George, BC Canada
Advanced Open Water Diver
November 28, 2017
Trevor S.
Prince George, BC Canada
Open Water Diver
November 26, 2017
Michael O.
Montreal, Quebec Canada
Open Water Diver
November 21, 2017
Tina A.
Moncton, New Brunswick Canada
Open Water Diver
November 19, 2017
Livia F.
Basel, Switzerland
Open Water Diver
November 10, 2017
Mary O.
Winnipeg, Manitoba Canada
Open Water Diver
November 10, 2017
Mackenzie A.
Kelowna, BC Canada
Open Water Diver
October 16, 2017
Megan M.
Pasadena, Maryland USA
Open Water Diver
October 06, 2017
Tim E.
Ghent, Belguim
Open Water Diver
September 19, 2017
Madeline S.
Beaverton, Oregon USA
Open Water Diver
September 02, 2017
Melissa D.
Almere, Netherlands
Open Water Diver
August 11, 2017
Justin H.
Almere, Netherlands
Open Water Diver
August 11, 2017
Karen J.
Toronto, Ontario Canada
Open Water Diver
August 06, 2017
Lucy G.
Somerville, Massachusetts USA
Open Water Diver
August 06, 2017
Mary G.
Katonah, New York
Open Water Diver
August 04, 2017
Eduard K.
Katonah, New York
Open Water Diver
August 04, 2017